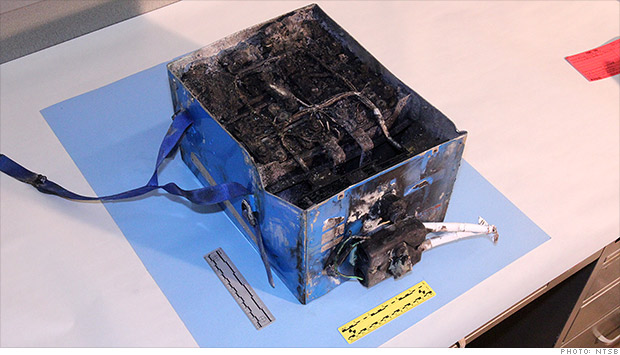 NEW YORK (CNNMoney)
U.S. officials grounded Boeing's new 787 Dreamliner because the aircraft's advanced batteries appear to be malfunctioning. But what's the problem? And can it be fixed?
To reduce weight on the plane, Boeing relied heavily on lithium ion batteries -- the same type found in mobile phones and laptops.
Can it be fixed? Fixing the fire issue is obviously the main problem. Boeing chose a particularly risky type of chemical makeup in its lithium ion battery, one that provides more power but does not stand up well to overheating.
"Boeing made a conscious design decision, and is now paying the price," he said.